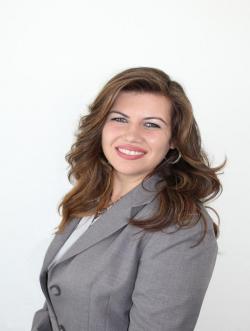 Attorney Melissa Miranda graduated from Florida State University in 2009 with a Bachelor of Science degree in Communications and a Juris Doctor degree from Nova Southeastern University in 2013. She joined the Law Office of William M. Cavanaugh as an Associate Attorney in September 2014.
While at Nova Southeastern, she was a staff member of the ILSA Journal of International and Comparative Law. During law school, she was an active member of the Hispanic Law Society, Intellectual Property Law Society, and the Sports and Entertainment Law Society.
Melissa Miranda is a member in good standing of the Florida Bar and a member of the American Immigration Lawyers Association (AILA) and South Florida AILA Chapter. She is a committee member of the AILA South Florida New Member Division, the Asylum committee, Diversity and Inclusion committee and served as 2015-2016 co-chair of the AILA South Florida entertainment committee. She is also a member of the Florida Bar Young Lawyers Division and Entertainment, Arts & Sports Law Section; the Broward County Bar Association Young Lawyers Division, the Miami-Dade County Bar Association Young Lawyers Division, American Bar Association and Sports Law Association.
Since joining the Law Office of William M. Cavanaugh in 2014, Melissa has excelled at handling a large number of the firm's removal cases, succeeding in criminal removal cases as well as Asylum cases. She has helped a number of clients win asylum cases before the Immigration Courts, thereby enabling them to escape the threat of serious harm or even death in their home countries. She has also succeeded in assisting many clients who have been victims of violent crimes and who have cooperated with law enforcement officers and prosecutors to gain special protection and legal status under the "U" visa category. Her exceptional writing ability has enabled her to obtain approvals on countless numbers of waivers of inadmissibility, enabling clients to travel abroad for their immigrant visa interviews and return to the U.S. as lawful permanent residents while avoiding prolonged separation from their families.
Melissa is a die-hard Florida State Seminole and an ardent supporter of all FSU sports. Born and raised in South Florida, she is also a long suffering Miami Dolphins and Florida Panthers fan.