Melissa Miranda , Esq.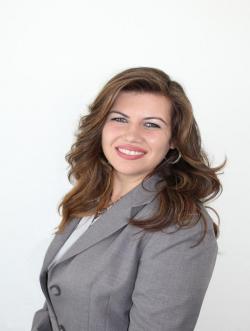 Attorney Melissa Miranda graduated from Florida State University in 2009 with a Bachelor of Science degree in Communications and a Juris Doctor degree from Nova Southeastern University in 2013. She joined the Law Office of William M. Cavanaugh as an associate in September 2014.
While at Nova, Melissa was a staff member of the ILSA Journal of International and Comparative Law. During law school, she was an active member of the Hispanic Law Society, Intellectual Property Law Society, and the Sports and Entertainment Law Society. She has experience and interest in a variety of different legal fields.
Melissa is a member in good standing of the Florida Bar and a member of the American Immigration Lawyers Association (AILA) and South Florida AILA Chapter. Melissa is a committee member of the AILA South Florida New Member Division, the Asylum committee, and served as 2015-2016 co-chair of the AILA South Florida entertainment committee. Melissa is also a member of the Florida Bar Young Lawyers Division and Entertainment, Arts & Sports Law Section; the Broward County Bar Association—Young Lawyers Division; the Miami-Dade County Bar Association—Young Lawyers Division; American Bar Association and Sports Law Association.
Melissa is a die-hard Florida State Seminole and an ardent supporter of all FSU sports. Born and raised in South Florida, Melissa is also a long suffering Miami Dolphins and Florida Panthers fan.