Devika Moonasar, Esq.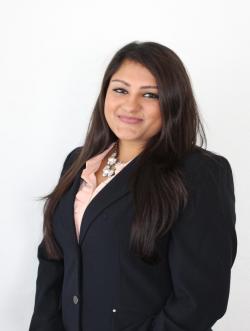 Devika Moonasar was admitted to the Florida Bar in 2014, and has since concentrated her practice in all areas of Immigration Law. Ms. Moonasar received her Bachelor's degree in Legal Studies from Nova Southeastern in 2011 and graduated with her Juris Doctorate from Florida Coastal School of Law in 2014. She joined the Law Office of William M. Cavanaugh as an Associate in March 2017.
While in law School, she was a member of Phi Alpha Delta Law Fraternity where she advocated for the advancing of compassion and courage through service to the legal profession and the community. It was here that Ms. Moonasar learned the importance of treating every client with compassion and with the utmost respect, no matter where they came from. She was also a member of the Caribbean Student Association and the Criminal Defense Clinic.
Immediately following law school, Ms. Moonasar worked as an Associate Attorney at a Fort Lauderdale law firm specializing in both Immigration and Criminal Defense. She successfully represented clients in various criminal and immigration matters, including securing residency and citizenship status for many individuals looking for a new place to call home here in the United States.
Ms. Moonasar understands the importance of pursuing an immigration benefit as she too had to endure the grueling process to become a United States Citizen. Although the process can be a long, scary, and daunting one, it should also be an exciting journey. Ms. Moonasar strives to make the journey as smooth and stress free as possible. She understands the desire to become a part of this great country and will passionately fight for you until satisfactory results are obtained.
Devika Moonasar is licensed by the Florida Bar and is authorized to practice nationwide before the Immigration Courts and U.S. Citizenship and Immigration Services. She is also admitted to practice before the Southern District Court of Florida. She is a member of the American Immigration Lawyers Association, the American Bar Association, the Palm Beach Bar Association, the Broward Bar Association, The Caribbean Bar Association, and the Young Lawyers Florida Bar Association.