West Palm Beach Immigration Attorney Defending Clients Facing Deportation/Removal Proceedings
Deportation/Removal Proceedings are initiated by the U.S. Government against a non-citizen, in order to remove that person from the United States.
Deportation/Removal proceedings are civil proceedings, not criminal proceedings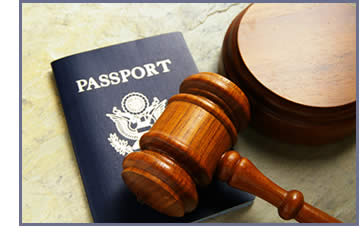 There is a big misconception that once a person is done with the criminal justice system, they can no longer suffer adverse consequences as a result of a criminal plea or conviction. In fact, a great many removal cases involve a criminal record, often from long ago, which the U.S. Government may seek years later to use as a basis for removing a non-citizen from the U.S.
These proceedings, while not criminal proceedings, are nonetheless adversarial in nature. Non-citizens in removal proceedings are entitled to be represented by an attorney of their choice, but unlike criminal matters, there is no requirement that an attorney be provided at the expense of the Government. However, the U.S. Government will be represented by an attorney, whose job is to represent the interests of the U.S. Government. This attorney will not be looking out for the best interests of the non-citizen.
Therefore, it is critical that a person facing removal hire an experienced Immigration attorney to represent them before the Immigration Court, Email Willian M. Cavanaugh or Call 561-283-2196 to ensure that their rights are not violated, and that their removal hearings are conducted in a fundamentally fair and just manner.